Plenary Speakers
We are delighted to announce two of our four plenary speakers for ICCH 2024:
Shakaib (Shak) Rehman, MD, MACP, CSH, FACH, FAMIA, FEACH
Dr. Rehman is the Chief of Education & Founding Director of Academic Practice at the Phoenix VA Healthcare Systems. He also serves as the Chair/Professor of Department of Informatics, Professor of Humanism, Chair, Admissions Committee & Graduate Medical Education Committee at the University of Arizona College of Medicine-Phoenix.
He is the Chair of Policy/Practice Committee (pEACH) of International Association on Communication in Healthcare (EACH). He has served as the President of the Society of General Internal Medicine Mountain Region; Vice-President of the Academy on Communications in Healthcare (ACH); Conference Chair, International Conference on Communication in Healthcare (ICCH).
He has been invited to teach courses/workshops around the world on topics related to "Healthcare Communication".
He has been awarded the Master of the American College of Physicians, Fellow of EACH, the Alpha Omega Alpha Honor Medical Society best teacher etc. He has received >100 teaching/mentoring awards & published hundreds of articles/book chapters.
Sarah J White, PhD SFHEA
Dr Sarah J White is a conversation analyst and qualitative health researcher and has worked in clinical communication and safety and quality research, teaching, and policy for over 15 years.
Sarah leads an innovative program of research with an aim to improve communication between clinicians and patients with a particular focus on analysis of recorded consultations. This work informs Sarah's approach to teaching, where she integrates naturalistic data with experiential activities and authentic assessment. Sarah has experience in teaching across the breadth of higher and continuing education, particularly with healthcare students and providers.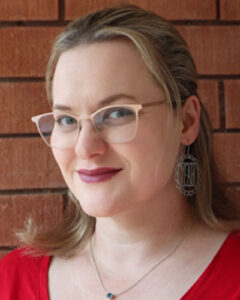 Arwen H. Pieterse, PhD
Dr Arwen H. Pieterse, PhD is associate professor in medical decision making at Leiden University Medical Center (The Netherlands) and visiting professor at the University of Oslo (Norway). With her research she aims to add value to the care for this patient, by advancing our understanding of how to best integrate the medical evidence and what is important to individual patients, in decisions about their treatment. Dr. Pieterse is nationally and internationally renowned for her multidisciplinary research on the conceptualization, measurement, and advancement of SDM. An SDM model that she authored (https://doi.org/10.1016/j.pec.2015.06.022) has been widely adopted in (continuing) medical education in The Netherlands. She uses a range of qualitative and quantitative methods to study authentic clinical interactions and outcomes mostly in hospital care, using observational and experimental designs, and involving clinicians and patient representatives. In 2018, she received the Jozien Bensing research award from the International Association for Communication in Healthcare (EACH).