Healthcare communication is a developing field with many individuals undertaking ground-breaking work in their institution. Communication teachers and researchers often feel the need for practical advice, resources, support, encouragement and a sense of community. Networks also allow members to coordinate their efforts and act together to achieve results for a whole community of healthcare communicators.
The networking committee is keen to help facilitate such networks, both within countries and within disciplines.
For French and Spanish translations, please click the relevant language above.
An EACH network can offer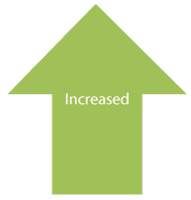 Expertise, support and creativity
Access to shared resources
Kudos and reputation
Productivity – achieve more than you could on alone
Influence and visibility to others
Sense of isolation and working alone
'Reinventing the wheel'
Constraints of one single organisation
Burden of workload
Key features of establishing a network
Common purpose
Co-operative structure
Critical mass
Collective intelligence
Community building
Key features for building a network
There are several key steps to establishing an effective network [click on each step for more information]:
Case studies and best practice
View an UK NHS video on establishing networks here.
Read the Health Foundation's report on Effective networks for improvement here

.

Read Implementation Science's report on Determinants of successful clinical networks: the conceptual framework and study protocol here.
Useful links
Effective Networks for Improvement
Network Toolkit
Network Diagnostics
Template
A bibliography on networks
Click here for details of the bibliography.
Subgroup members