rEACH Connectivity Webinar – Looking at healthcare communication through a linguist's glasses: the view from the 'other side'
In 2015, Myriam Deveugele wrote: "communication has been and still is used as a container concept; this concept became so overwhelming that almost everything fits into and relates to communication. […] The concept 'communication' definitively needs to be disentangled".
Facilitator – Sarah  Bigi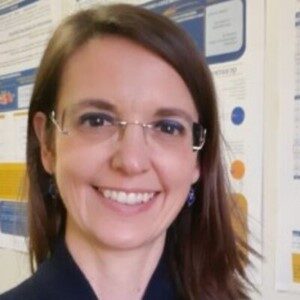 I first set foot within the research domain of healthcare communication in 2008, coming from a background in linguistics, and I discovered that the two fields not talking to each other very much: from then on, depending on the kind of 'glasses' I wear, the same issues take on completely different looks. In my presentation, I would like to share with participants what I see when I look at certain problems in healthcare communication wearing the linguist's glasses: communication stops being a 'container concept' or a 'black box' and appears as a multi-faceted and fascinating dimension that can be described and disentangled.
Sarah Bigi received her PhD in Linguistics from Catholic University of the Sacred Heart in Milano (Italy), where she works as Assistant Professor. She has conducted research on interactions in clinical settings since 2008, focusing in particular on the functions of argumentation in the healthcare context. In 2016, she published the book Communicating (with) care. A linguistic approach to the study of doctor-patient interactions.
The talk will last 20 minutes, followed by 10 minutes for questions.
The second half of the webinar (30 minutes) will be an interactive networking session in order to increase connectivity.
This is a free webinar
Date/Time 22 Apr 2022 @ 1:00 pm - 2:00 pm
Event Type