Dame Lesley Fallowfield
Professor of Psycho Oncology, University of Sussex, UK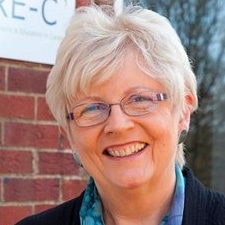 Developing successful educational programmes: ensuring communication topics resonate with healthcare professionals' perceived needs, not just what educators believe important
Recognition that communication with patients and their families is a core clinical skill has led to much more skills training in medical curricula. Unfortunately reports show patients still receive inadequate and poor communication. Much of the training provided is too short, happens primarily at undergraduate level, focusses on topics deemed important by the educators and utilizes methods that are unlikely to enhance skills that will endure and transfer into a clinical setting. The treatment landscape in cancer has changed dramatically with new diagnostics, surgical and radio-therapeutic procedures and systemic treatments. Such advances mean that many more patients may be cured or can live longer with better lives, but discussing their treatment options and likely therapeutic aims can be extremely challenging. Even senior HCPs say that they need help when discussing the complexity of modern treatment namely the many sad, bad but often just plain difficult issues that arise. Nevertheless a brief perusal of the communication skills literature reveals a preponderance still of courses and workshops entitled 'Breaking Bad News.' These may be facilitator led and use role-play between participants themselves or with simulated patients who then provide feedback. Often the workshop groups can be too large for participants to receive much meaningful feedback, and the standard of both facilitators and actors variable. Frequently the scenarios that are used fulfill the roles that patient simulators have rehearsed which may be inauthentic or inappropriate for the group.
Over the past 30 years my team have produced a large number of different evidence-based and scientifically evaluated communication skills programs adapted initially from methods first described by Mack Lipkin and colleagues. Essentially if HCPs are to become more patient-centered, then the educational programmes need to employ more learner-centred techniques. Our materials and educational processes deal with those areas cited by the HCPs themselves as addressing their most pressing needs; these include talking about: – randomised clinical trials of cancer treatment, early phase trials, metastatic bone disease, agreeing treatment plans with colleagues in multi-disciplinary teams and more recently, talking about risk and uncertainty in the context of gene-expression profiling tests and genetic testing. Content of these programmes emanates from discussion first with HCPs and patients, delivered then by melding personal awareness, knowledge acquisition and behavioural skills, elements required to enhance learners' self-confidence and competence. Following positive workshop evaluation most materials are offered free of charge to educators prepared to attend facilitator training programmes. If the content of these educational initiatives is shown to improve skills attracting CPD points and that they match the perceived needs of HCPs, then participation in workshops by even senior doctors and nurses is not problematic.
Professor Dame Lesley Fallowfield's research interests are wide and include the measurement of quality of life in clinical trials of cancer therapy and the training of communication skills for health care professionals in cancer. She has published over 400 papers, many book chapters and 3 text books. She lectures and runs training workshops throughout the world in psychosocial oncology, quality of life assessment and communication skills. She is a Fellow of the UK Academy of Medical Sciences, an Honorary Fellow of the Association of Cancer Physicians and was made a Dame Commander of the Order of the British Empire for services to Psycho-Oncology in 2016.
Lidia Del Piccolo
Professor of Clinical Psychology at the Medical University of Verona, Italy
Emotions as a clinical tool
It is generally recognised that in health consultations patients' expressions of emotion need to be identified and responded to. However, grasping and handling the complexity of emotional communication is not an easy task. Emotional expressions in medical settings are often ambiguous and elusive. Clinicians may respond in a variety of ways. They may miss the point, detect but choose to ignore or divert attention, minimise or respond with empathy. In any case, the way they choose to manage emotions affects the general atmosphere of the consultation and a detailed analysis of emotional talk contributes to better understand the quality of health-provider –patient interaction.
A number of existing coding systems included coding categories aimed to describe and analyse the exchanges about patients' worries and other feelings in clinician-patient encounters. Among these the Verona Coding Definitions of Emotional Sequences (VR-CoDES) pointed to the methodological choice that emotional communication should be analysed in terms of ongoing sequences of talk-in-interaction, which includes a basic triad of an eliciting event, an emotional expression by the patient and the immediate response by the clinician. The effort to operationalise this sequence contributed to elucidate how to recognise feelings explicitly and non-explicitly expressed and allowed to apply the concept both to research and clinical teaching. As far as regards research, VR-CoDES has been applied in more than 80 research studies, whose results will be briefly summarised during the plenary. When applied in education/training, VR-CoDES contributed to help clinicians to become more alert to patient's subtle expressions and to pay attention on how to grasp them, increasing their ability to detect important affective information and to be more self-aware, which in turn contribute to improve clinical and self-reflective competences. Based on this the role of emotions as clinical tools will be elucidated as the final part of this plenary speech.
Lidia Del Piccolo PhD, psychologist, psychotherapist, is Professor of Clinical Psychology at the Medical University of Verona. She has devoted her career to understanding and improving health provider-patient communication and quality of care both in medical and psychological setting. In this field, she contributed to elaborate and publish several coding systems (VR-MICS, VR-COPE). among which, in collaboration with the "Verona Network on sequence analysis", the VR-CoDES.
In 2008 she won the EACH: Jozien Bensing Research Award.
Since 2014 Lidia directs the Unit of Clinical Psychology at the Verona University Hospital and works as Clinical Psychotherapist for patients attending the Hospital. She also conducts communication skills and motivational interviewing training courses for residents, psychologists, physicians and health providers working in and outside the Hospital.
Dr Lidia Del Piccolo published so far 80 full papers and several book chapters.