We are delighted to announce our four plenary speakers for ICCH 2022: Minal Bakhai, Edgard Eeckman, Kirsten McCaffery and Nisha Dogra.
Minal Bakhai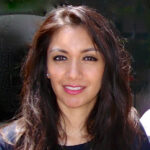 Minal Bakhai, MD is the Clinical Director for General Practice Transformation and Digital First Primary Care at NHS England and NHS Improvement. She is a practicing GP, working at an inner-city London practice for almost 10 years. Minal Bakhai has a unique portfolio with experience stretching across policy, national programme strategy, research and implementation. Additionally, she is an expert advisor at NICE appraising the effectiveness and safety of digital tools used in primary care to reduce preventable ill health and empower patients. She is passionate about harnessing the power of technology to support the delivery of a vibrant, high quality, sustainable general practice and developing a shared learning system to ensure the use of digital tools meet the challenges of our population.
Edgard Eeckman
Prof. dr. Edgard Eeckman has been communications manager and spokesman for the academic hospital in Brussels since 2005. He received his doctorate in media and communication studies in 2018 with a PhD thesis on power in the patient-doctor relationship, patient empowerment, and the influence of the internet. As a scientific researcher, he is affiliated with the Free University Brussel research group on media, culture, and politics. He published books in Dutch on communication for healthcare organizations and on Patient Empowerment. In 2019 his doctorate gave rise to the Belgian not-for-profit organisation Patient Empowerment, of which he is the chairman. It aims to disseminate expertise and views on Patient Empowerment at meetings for healthcare professionals and scientists, in training, and via publications and social media.
Kirsten McCaffery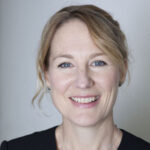 Prof. dr. Kirsten McCaffery, is a Principal Research Fellow at the Sydney School of Public Health, the University of Sydney and currently holds a National Health and Medical Research (NHMRC) Principal Research Fellowship. She has a national and international reputation in shared decision making, health literacy and the assessment of psychosocial outcomes. She is Director of Research at the Sydney School of Public Health and Director of the Sydney Health Literacy Lab, a group of 28 researchers and students at the School of Public Health. Her research focuses on health communication and understanding psychosocial outcomes among socially disadvantaged populations, including culturally and linguistically diverse groups and people with low health literacy. Recently, her work has drawn attention to the failures to address to the needs of multicultural and low health literacy populations in COVID19 communication and health services. Professor McCaffery has received over AU$40 million in competitive research funding since 2000 and has over 320 publications including papers published in the highest ranked general medical journals including Lancet, BMJ, JAMA and MJA.
Nisha Dogra
Prof. dr. Nisha Dogra is Emeritus Professor of Psychiatry Education at the University of Leicester and a retired consultant child and adolescent psychiatrist. Nisha Dogra has led innovations in how medical students can be taught diversity, to ensure that they deliver high quality care to a range of patients and understand how their own perspectives may influence the care they provide. The diversity training has been modified for delivery to healthcare professionals and medical educators. She has also worked towards making curricula more inclusive of diversity so that diversity is integrated across learning. She has advocated for more faculty training and engagement to make change more sustainable and provide appropriate role models for students. She has published widely including peer reviewed publications, edited and written books as well as writing chapters for books edited by colleagues related to psychiatry and education.