Member Fee: £120 Non Member Fee: £180
While teaching communication skills during clinical training is important in order to reinforce communication skills learned in formal courses and develop new skills, clinical supervisors can find this task challenging to accomplish. The primary focus of this course will be on approaches to incorporating teaching about communication into the clinical workplace, such as in clinics and on hospital wards where learners participate in patient care. This course will explore "informal" clinical communication teaching opportunities such as role modeling, observation and responding to patient presentations in the clinical workplace. The course will be highly interactive and participant centred, with a mixture of experiential learning and didactic teaching. Participants will share their experiences and concerns regarding opportunities, strategies and challenges for communication teaching in the clinical setting and/or training and empowering clinical supervisors to emphasize communication skills during clinical teaching. The course is directed towards teachers of health professionals (for example medical students, nurses, physiotherapists, doctors) who are engaged in clinical supervision of learners as well as educators involved in supporting clinical training.
By the end of this course, participants will be to:
describe challenges and obstacles to teaching communication skills in clinical context
use teachable moments in a busy clinical environment
apply course content to implementing workplace based communication teaching to their own institution
Facilitators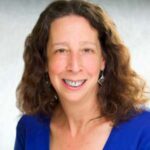 Marcy Rosenbaum
University of Iowa Carver College of Medicine, USA
Marcy Rosenbaum, PhD, is Professor of Family Medicine at the University of Iowa Carver College of Medicine in the US. She is currently the President of EACH and former co-chair of tEACH, the teaching committee of EACH. She has conducted research on and taught about clinical communication and medical education for over 30 years with a particular emphasis on workplace based communication learning.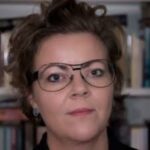 Jane Ege Møller
Department of Clinical Medicine, Aarhus University, Denmark
Jane Ege Møller, PhD, is Associate Professor at Department of Clinical Medicine, Aarhus University in Denmark and the Academic Manager of the clinical communication skills courses for residents in Central Denmark Region. She is currently the co-chair of tEACH, the teaching committee of EACH.  She has done several training and research projects on workplace based communication training, and has more than 15 years of experience in the field of clinical communication and medical education.
Cadja Bachmann
Dr Cadja Bachmann, MME, is a Primary Care Physician and holds a master´s degree in Medical Education. She is consultant for medical education at the Medical Faculty of Rostock University in Germany, and active in curriculum development, communication skills trainings, OSCE assessments and in faculty development. Her research interests focus on the effects of educational interventions where she received academic prices. Cadja is member of tEACH.
Registrations will open soon
Maximum capacity: 18
TIMEZONE: GMT
Date/Time 23 Jan 2024 @ 2:00 pm - 5:30 pm
Event Type