The health provider-patient interaction is complex for researchers to deeply understand the communication dynamics to address person-centred care. To unpack such complex interaction and disentangle specific communication behaviors, observational coding can be used. Several observer-based coding schemes have been developed and are available. However, it may seem daunting to decide when observational coding is useful, how to select or adapt the appropriate coding scheme, and/or how to use it properly to answer your research questions. This course is developed to help researchers or professionals in using observational coding for their research.
The primary focus of the course will be on coding communication behaviours in medical consultations. The course will enable participants to:
decide when (and when not) to use observational coding
describe different coding schemes and to be able to choose the appropriate scheme for answering their own research question(s)
apply a coding scheme through hands-on practice
analyse and interpret data
avoid common pitfalls during observational coding.
Please note: This course does not include discourse analysis or conversation analysis as coding methods.
Facilitators
Janneke Noordman, PhD
Nivel, Netherlands Institute for Health Services Research, The Netherlands.
Her research interest are person-centred care, participatory research and patient-provider communication with a focus on vulnerable patient groups (e.g. patient with limited health literacy, elderly and patients with psycho-social problems). She is an expert in observational coding and trained many students and researchers in this research methodology, and provides video-feedback to healthcare providers based on their real-life consultations. Janneke is the secretary of the Patient-Provider-Interaction (PPI) Network in The Netherlands and Flanders.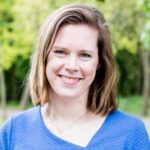 Marij Hillen, PhD
Amsterdam University Medical Centers, The Netherlands
Marij researches physician-patient communication, with a focus on patient trust and on (communication about) uncertainty. As co-chair of the research committee of EACH, she has developed an online database of coding instruments for physician-patient communication. In her research, she has developed and used observational coding to assess communication within second opinion consultations, and communication about uncertainty.
Calum McHale, PhD, NHS Lothian, United Kingdom
Calum's research focuses on communication about overweight and obesity in primary care and psychological intervention development and implimentaion in oncology. His research employs direct observation methodologies (video and audio recording) to capture and code communication interactions between healthcare practitioners and patients. Calum has extensive experience of communication coding and has developed original coding schemes. Calum currently works in an applied health psychology role within the National Health Service (NHS) as part of the pain management and maternal and infant nutrition services.
Maximum number of participants: 15
Full Course
Wednesday 19th April 2023  14-18.30 CEST / 13-17.30 BST  / US Eastern time: 8 am, Central time 7 am:  Pacific time: 5 am – Part 1
Thursday 20th April 2023 – 15-18.30 CEST / 14-17.30 BST  / US Eastern time: 9 am, Central time 8 am, Pacific time 6 am – Part 2
Wednesday 26th April 2023 – 15-18.30 CEST / 14-17.30 BST  / US Eastern time: 9 am, Central time 8 am, Pacific time 6 am – Part 3
Cost (for full course)
Member £300              Non member £360
TIMEZONE: BST
Date/Time 20 Apr 2023 @ 2:00 pm - 5:30 pm
Event Type